State Street has been a part of Doug Haynes' life since childhood. Yet the year he has just witnessed is unlike any other.
Showing up on his bike with a backpack full of art supplies, Haynes was frequently downtown from November 2020 to May 2021, documenting scenes on Madison's most famous thoroughfare with pencil and paper. It was somewhat by chance that the artist started drawing city scenes in black and white: on his first piece, he ran out of time to fill in the color and then realized that the monochrome approach worked the best.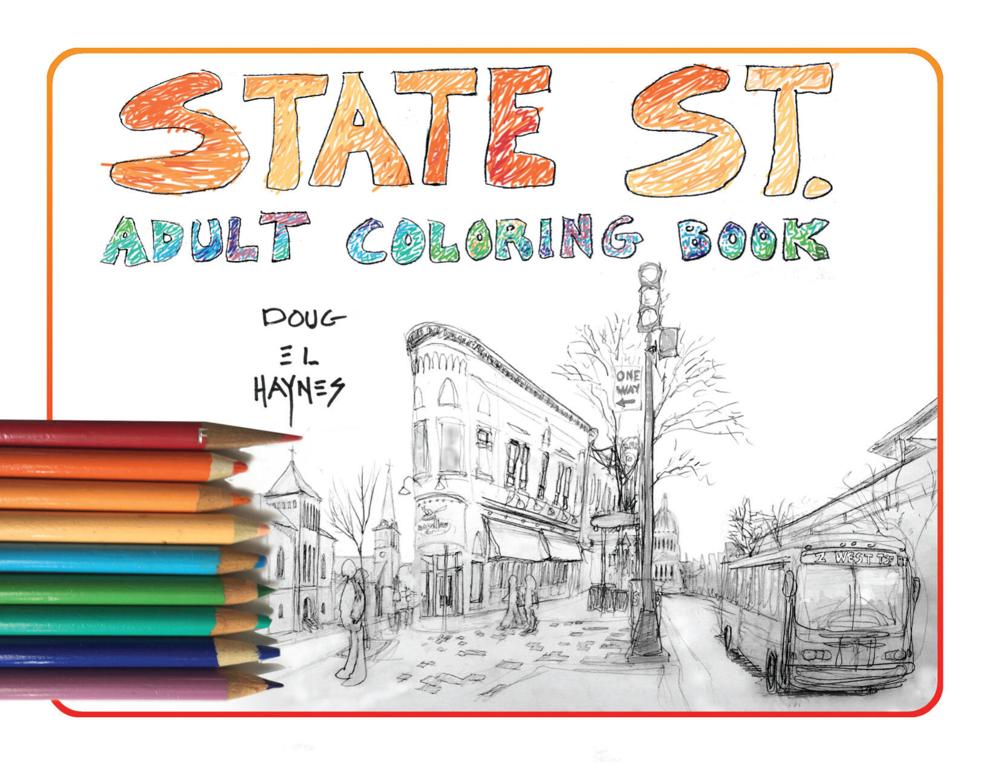 The result is the "State St. Adult Coloring Book", a collection of drawings and writings published by Haynes that both celebrates Madison's most famous street and records some of its recent challenges.
"These drawings were a chance for me to engage in our city at a time of transition," he writes in the introduction to the book.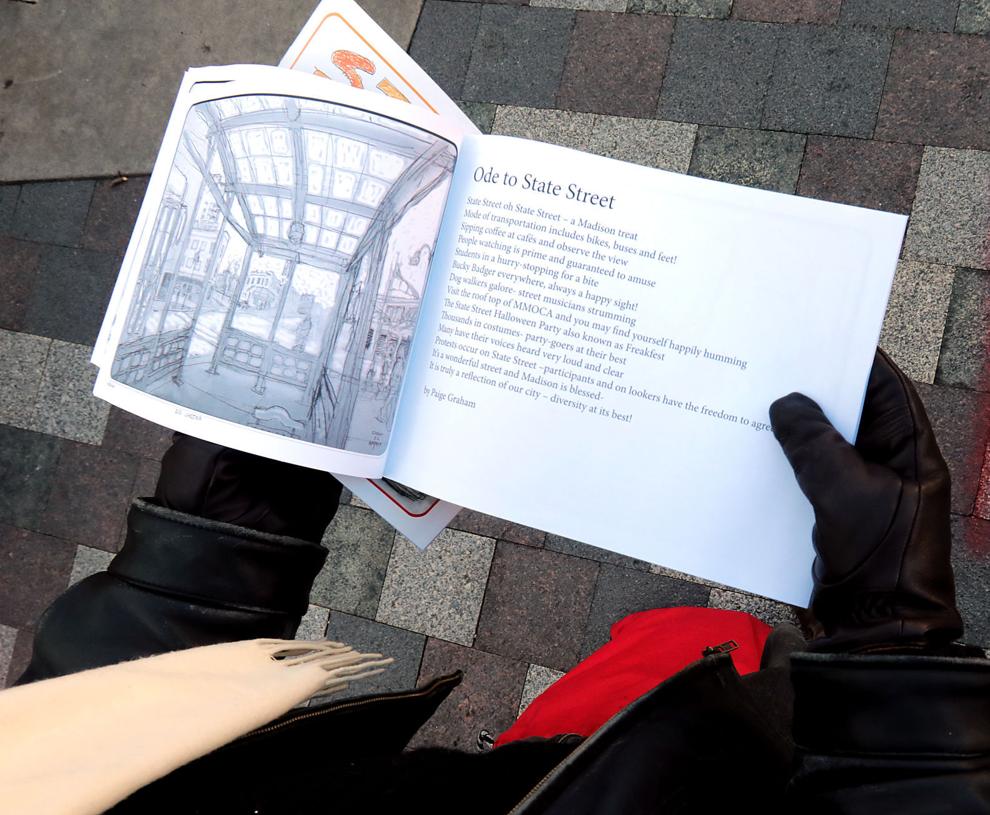 Readers can embellish the 50 pages inside with color. Or they can simply study the detailed patterns of windows and sidewalks, treetops and skateboarders, stoplights and snowdrifts that Haynes used to fill each page.
An ESL teacher at Orchard Ridge Elementary School, Haynes has created murals and served as an editor and editor for Wisconsin Visual Artists magazine.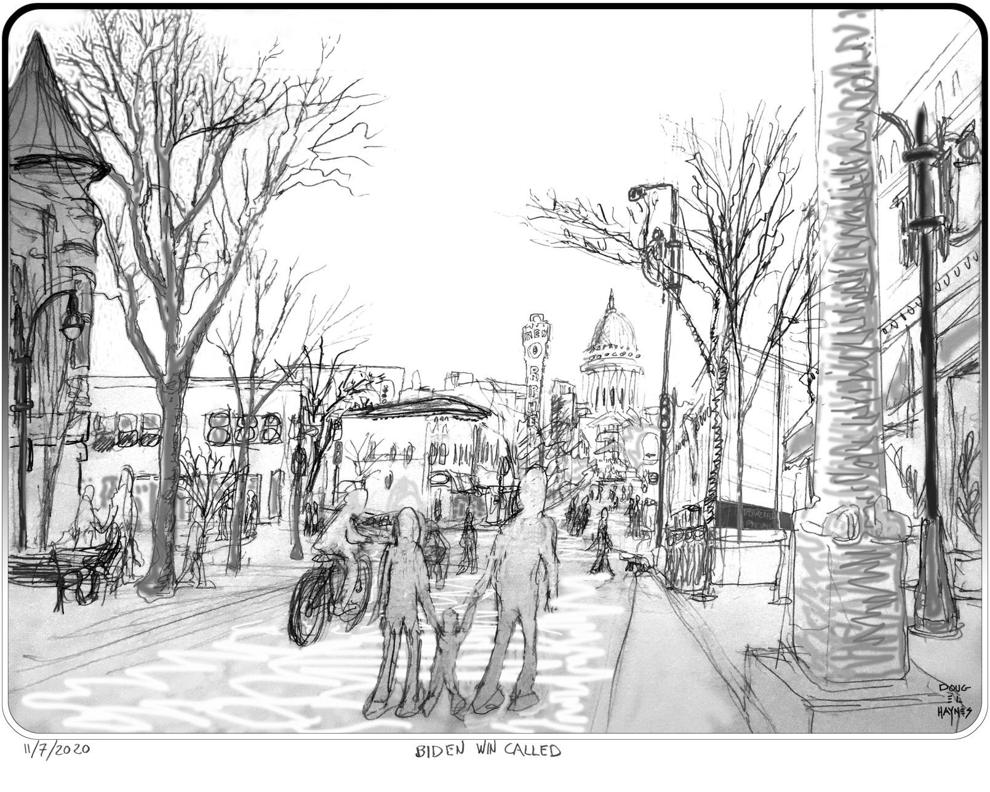 He captioned his latest work an "adult coloring book" not because children also won't like filling in his urban scenes with markers or crayons, but because adults might have a longer association and deeper with State Street, its seasons and its history, and all that it symbolizes for the citizens of Madison.
"It's about the people connecting to the space," said Haynes, who focused her scenes for the book in view of the hub-shaped intersection of State, Henry, and Johnson streets. With its eclectic architecture, the intersection serves as a sort of isthmus at the crossroads of history and life, he said.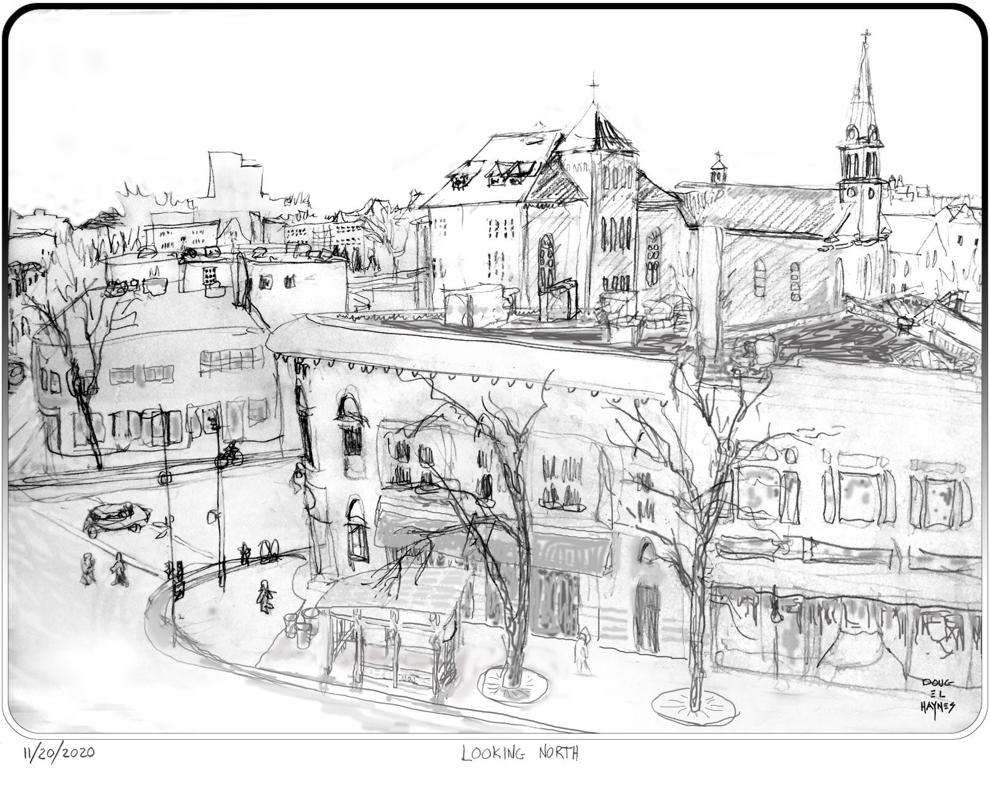 For many afternoons, wearing as many layers of clothing as the weather required, Haynes pedaled his used Gary Fisher three-speed bicycle from his home to this downtown intersection and set about sketching what he saw in front of him.
From the historic stone facades to the triangle of glass that faces the Madison Museum of Contemporary Art, Haynes drew inspiration from the streets sometimes emptied by a pandemic, crowded with racial justice protesters, scarred by vandalism or embellished with artistic statements. of survival.
"I love this place because the buildings have character and there are always people wandering around," said Haynes, 58, who credits his late father, a longtime Madison architect, with the helping to understand the relationship between people and the built environment.
State Street was an important part of Haynes's youth. His mother worked at Pres House, one end of the street, and he and his friends from high school sometimes drove around Capitol Square in their cars on the other side. They hung around State and some of its now defunct businesses, like Ella's Deli and a McDonald's just around the corner.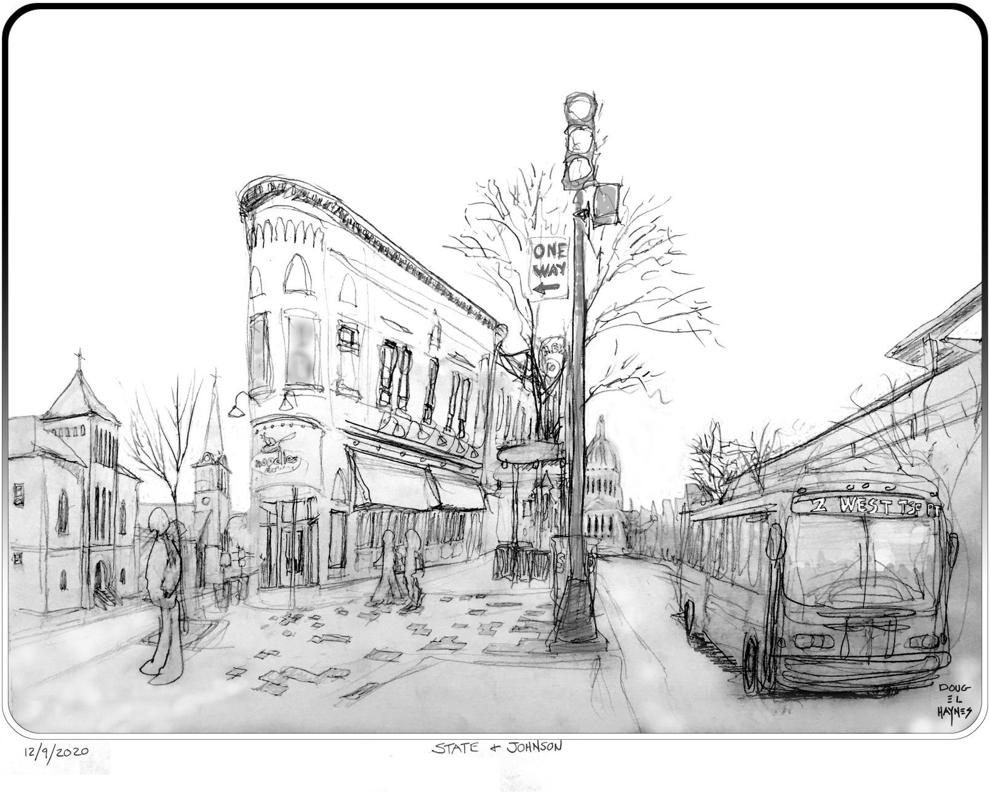 Interspersed with his drawings are poems, song lyrics and short essays. UW-Madison's Liane Kosaki described State Street as a "bridge to the world," connecting the college campus to the city's eclectic restaurants, bookstores and retail stores. The poet Fabu wrote of a very different "old state street" where students from outside Wisconsin, surviving on financial aid, found a street where the "poor (were) not the welcome inside.
In the book, Haynes notes the protests that followed the murder of George Floyd, and the "hotheads and opportunists," as he calls them, who then smashed windows along State Street. On one page, he invites readers to create their own design for a mural in the spirit of those that popped up on plywood panels along State Street after the destruction.
Other features in the book are lighter, such as a State Street word search and a map with an "Isthmus driving challenge."
Haynes concludes the 50-page volume with a cartoon titled "Future of State Street". In his January vision of the street 100 years from now, it's raining (it's not snowing) and the aliens are joining the parade of humanity.
"If State Street continues to be what it means to me, there's going to have to be local businesses," Haynes said. So, in addition to flying bikes, it also included street performers and coffee tables.